CLICK HERE TO WATCH THE VIDEO
Winterfest 2019
SarahSpiritual performs her original Christmas song "CHRISTMAS IS IN YOUR HEART" at Winterfest 2019.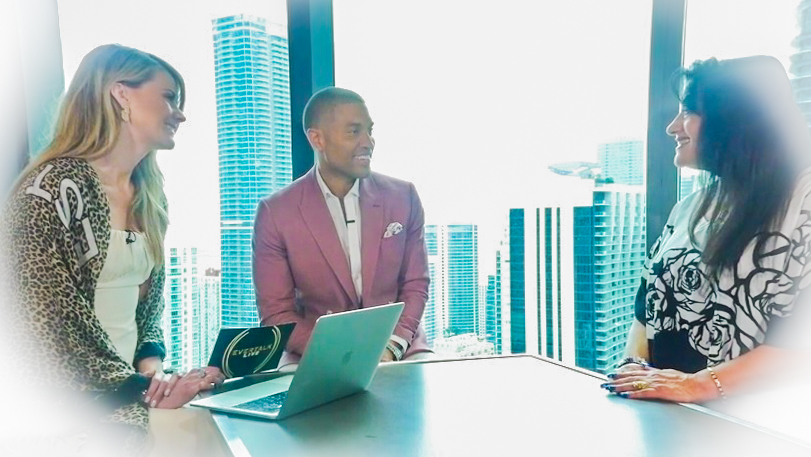 2019 Guest On Evertalk TV
SarahSpiritual was a guest on Evertalk Tv in Miami with Hosts Rob Mack and Jezlin Moyet. SarahSpiritual was asked about her life prior to her work as a Spiritual Teacher and Mentor and how her life changed dramatically to who she is now. Thank you Rob and Jezlin for the wonderful interview as that day was truly beautiful.

CLICK HERE TO LISTEN TO THE SHOW
2019 Messages Of Light- Special Guest SarahSpiritual
Sarah was Amanda Dowel's Guest on Messages of Light on BlogTalk/GGM Radio!
2019 Reignite Your Light Summit
The June 2019 Reignite Your Light Summit Experience was a 2 day, one of a kind, spirit-filled, soul empowering, vibration raising weekend with a group extraordinary Visionaries in Fort Lauderdale Florida.
SarahSpiritual was one of the Co Hosts to this amazing event which Melted those into the collective energies of people coming together for an uplifting, weekend of soul transformation. The inspiration, guidance, and tools that were received that weekend were designed to propel people forward on life's journey with Purpose, Power and Insight. It assisted manifestation to people's hearts desires to be truly happy and feel completely fulfilled in life.
SarahSpiritual and Dee Wallace at the Reignite Your Light Summit.
2018 Winterfest
A favorite Event that SarahSpiritual attends every year to sing is the Wellington Florida Winterfest which is a popular Winterfest event ready to entertain all ages on Friday, Dec. 7 from 6 to 10 p.m.
This free holiday event takes place at the Palm Beach International Equestrian Center, located at 3400 Equestrian Club Road in Wellington.
Winterfest is more than a party, it also supports a good cause. Once again, the chamber partnered with the KVJ Show on 97.9 WRMF and the Little Smiles annual holiday toy drive. The organization's intent was to reach the goal of $50,000 in gifts to children that year.
CLICK HERE TO WATCH SARAHSPIRITUAL
2018 New Life Expo "Strange Universe Panel"
An audience member asks ' whats Going ON in our world?!" Politics, Governments, Situations… Sarah and Spirit have the perfect answer in which this situation is based, and how we can take that and change our worlds for the better. Live from the New Life Expo, Strange Universe Panel, February 2018, West Palm Beach Florida
2017 SarahSpiritual Sings At The Metaphysical Chapel
SarahSpiritual was invited to give a Solo Singing Performance of one of her Spirit Channeled Original songs at the Metaphysical Chapel in Ft. Lauderdale Florida and led a Meditation during the Spiritual Hour.

2017 A Night Of Spiritual Messages At Junior's Restaurant In Boca Raton
CLICK HERE TO WATCH THE VIDEO
2014 St. Expedito Celebration Day Highlights
See highlights from our Saint Expedito Celebration featuring messages and songs from SarahSpiritual.
CLICK HERE TO WATCH THE VIDEO
2010 interview with WPTV Channel 5 News
A Television interview with SarahSpiritual in 2010 when People needed guidance in their life they turned to the Expedito Enlightenment Center to find that Hope.